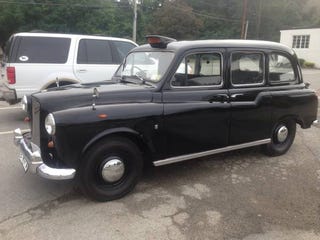 I'll start with the most shocking thing: Not one but TWO different London cabs. Then there's a turbo FD RX-7 for a suspiciously low $4,000. After that we have an Impala SS (the Darth Vader one, not the other) followed by a '71 Mercedes 220 sedan with manual transmission and crank windows (paging Nibby).
Next up is a super-rare (1 of less than 600) ASC McLaren Mercury Capri convertible, and there's also a Mini Moke for $20k (as if!)
On the truck end of things, we have a Dodge Rampage and a '73 Ranchero GT.