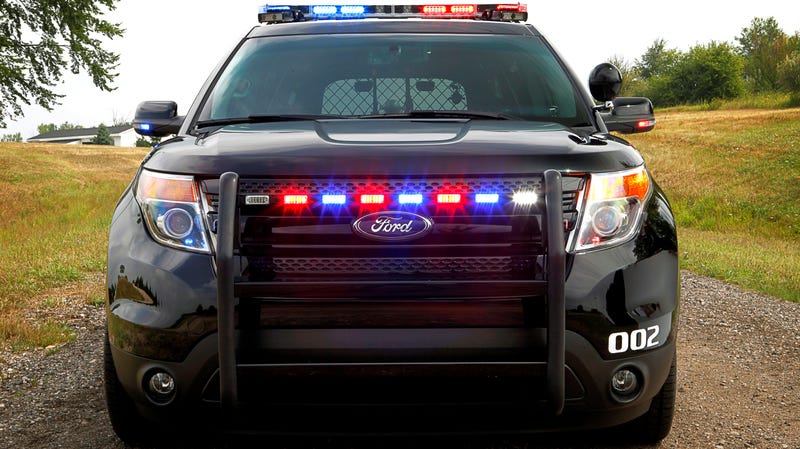 You saved up and bought the perfect E46 M3. It's fast, handles as Jeremy Clarkson promised it would, and you're in love with it. Unfortunately, Ford has decided to offer up its 3.5 Liter EcoBoost engine in not only its Police Intercepter and Stealth Intercepter units, but also Ford's hottest selling police vehicle - the Ford Police Intercepter Utility Vehicle. Now the local PD has even more vehicles choices with at least a modicum of power and handling ability.
As good citizens we're glad those pledged to protect and serve can protect us a little better with a high-power vehicle, we just aren't too thrilled they will be able to serve us up with speeding tickets a little bit easier as well.
In its civilian counterpart Car and Driver claims its zero-to-60 times fall from about eight seconds for the naturally aspirated V-6 Explorer to around six seconds for the Sport with EcoBoost. The engine, which delivers 350 lb.-ft. of torque, has been available in a variety of Ford vehicles, including the Police Interceptor sedan. Like its civilian counterpart, the Intercepter with EcoBoost is only available with All Wheel Drive to handle the power.
Memorize this silhouette before you stretch the legs on that M3.