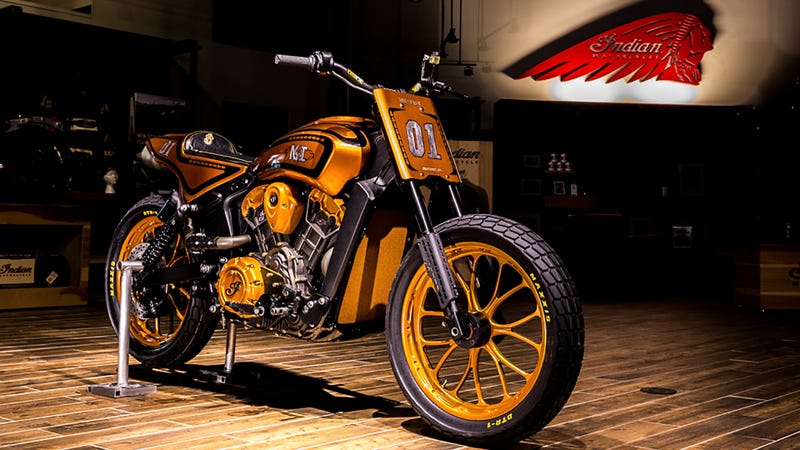 Vote here: http://www.indianmotorcycle.com/en-us/project-… - No excuses, I voted 4 times from my crappy Android phone.
I'm not saying that this is the best Scout, but it's awesome. A lot of them are, though, like this one...
Also not telling you WHY you should vote, because obviously any time an American motorcycle company takes an interest in something other than baggers and cruisers we should fall upon it like ravenous wolves, lest they forget that we're not all married to forward controls and dated architecture.
Oops, I guess I did tell you why. Apologies, I didn't think I was doing that.
Anyway, it's Indian's Project Scout, it's going until Friday February 19th, the top three are announced on the 20th and the winning 3 out of 36 garages get all-expense paid trips to Daytona Bike Week. In the meantime, here's more bikes.
All photos from the contest website. Hat tip to Google for having a link in the first page when I searched Indian Scout custom. If you missed the link, here it is again: http://www.indianmotorcycle.com/en-us/project-…