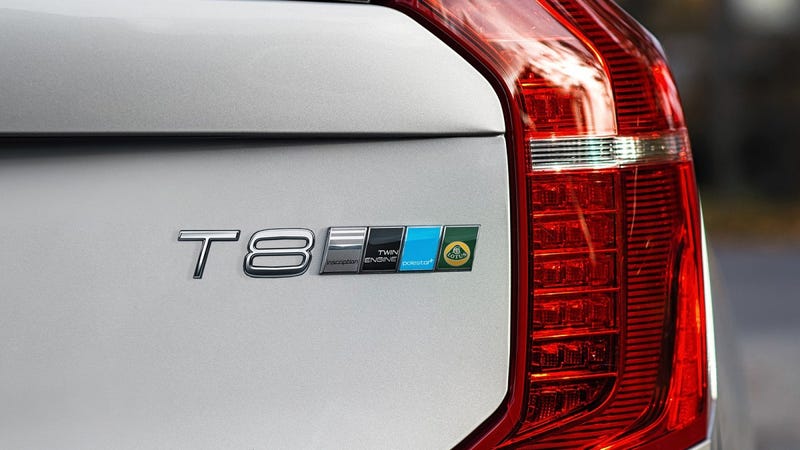 Who would have guessed the first major Chinese automaker to establish themselves in the US would storm in with four brands? By 2020 we will be seeing Lotus, Polestar, Volvo, and Lynk & Co as one major automaker however I'm wondering what Geely's strategy will be when it comes to the parent brand of these four siblings. If my hunch is correct then rather than enthusiasts having an existential crisis of being turned into "Chinese Car Fanatics," they'll actually be ectastic "Swedish Car Fans."
Lotus will continue as an entry-exotic sports brand. I'm certain new powertrains are on the way and a hybrid they will be. Even if production moves to China for future "high volume models," Lotus will always be British.
Polestar becomes an independent electric vehicle brand with a performance focus. I just think that's awesome!
Volvo is firmly establishing themselves as a very different, forward thinking, modern luxury brand. They still get "Polestar Engineered" models, but I think Volvo is making a better case than Cadillac, Jaguar, or Alfa Romeo for being a true German luxury rival.
Then Lynk & Co enters the US market as a tech, mobility, and design centric "mainstream" brand. Like phones, no model years, few options, and easy buying. Everything about the brand screams device instead of car and that's where they need to be.
You all know by now that I'm very much a branding enthusiast. You also may have figured out that Im drawn to exemplary automotive interpendence. It's the same way I compose music and live so of course I enjoy things that reflect my own values. Geely Automobile Holdings Ltd. is showing themselves to be the top-tier virtuoso of branding. I'm in absolute awe of them.
There is an underlying current of simplicity and modernity connecting all these brands. Two threads that Im watching be sewn into the already established cores of the heritage brands. The interdepence is perfection, even better than what Hyundai Motor Group will ever be able to establish. I believe Geely will be the first major automaker (outside Tesla) to establish their cars as "devices" instead of "machines."
I understand now why Volvo was such a trash talker.
My expectation is Geely having Volvo head over this collective, if they haven't formally announced that already. What I mean is that when we see the combined US sales figures of all brands rather than having the reports say "Geely Auto" they will read as "Volvo Group."
Geely Auto Holding Ltd. > Volvo Group > Lotus - Polestar - Volvo Cars - Lynk&Co.
Everyone will see the group as being Volvo/Swedish rather than Geely/Chinese. Volvo is the director while Geely is the producer. It's the director's vision which defines the product while the producer's effort influences the product's success. Think JLR compared to Tata.
If you haven't already, learn to love the Swede. Though Volvo was number 9 on my ten favorite brands list, I think the bottom half of those ranks are about to have a huge revision.