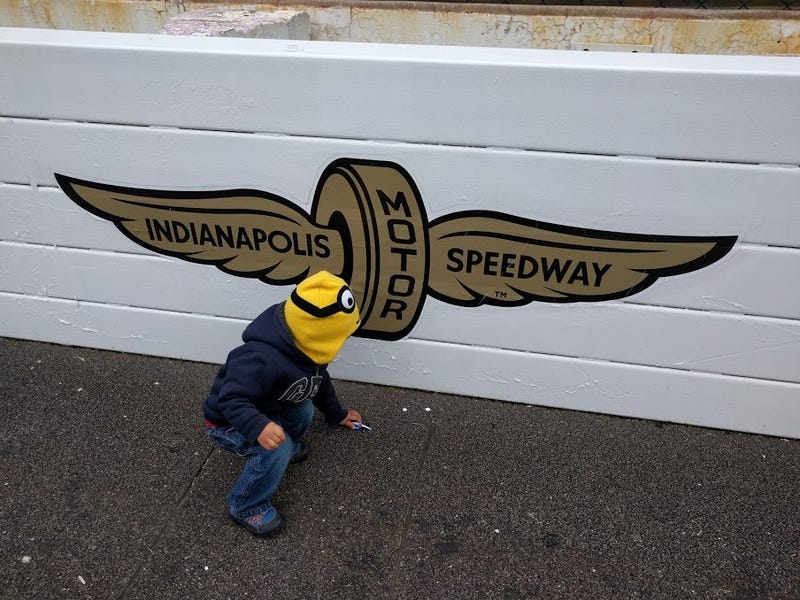 And across the line! Yes, his lap time would have been about 3 days, but he had fun. I think we all know who wins Father of the Day today. :D
Seriously though, my son and I had a blast yesterday at our first Indy car race thanks to a fellow Oppo who gave us a ticket (thanks Sam!).
Here's some more of the fun:
Ah, the sweet taste of bricks after a victorious day.