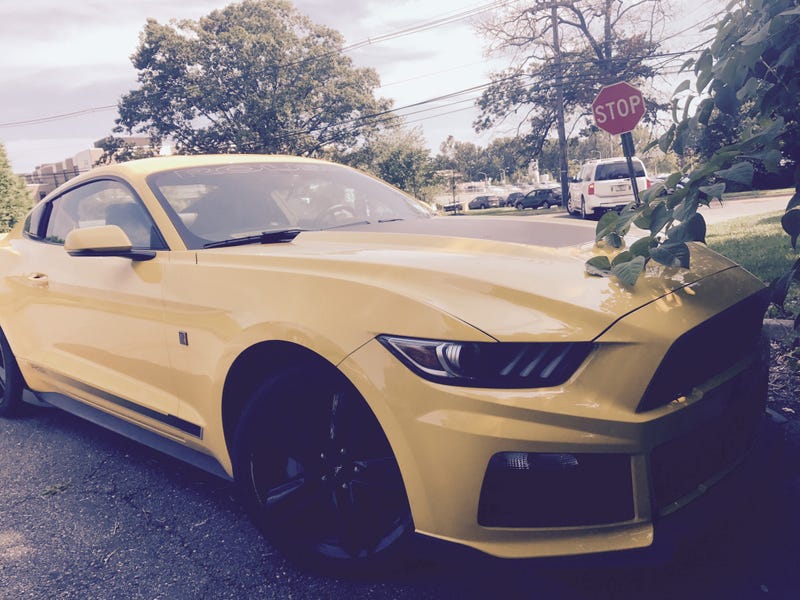 For my first Oppo post, I'm doing what I do best: Taking Local Car photos with my iPhone 6. This time its of a Roush Mustang, In the past I've taken pictures of A Ford SVT Lightning and a Studebaker Grand Hawk (Profile Picture). There is way more than that on my instagram. Here is the original if you want a different filter:
Not bad for an iPhone, ey? And here is how it looks on an iPhone screen:

Spotted at JFK Medical Center, Edison, New Jersey.
P.S: if you're the owner of this car, you rock!