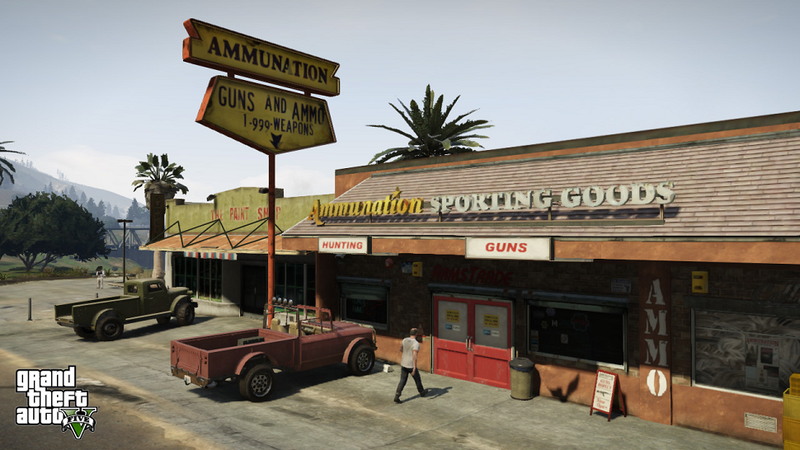 There is a Dodge Power Wagon in Grand Theft Auto V. Just thought I should get that one out of the way. With only a day to go before the game's release, some early reviewers have identified many of the vehicles making an appearance.
Here's just a sampling of the most Jalop-worthy vehicles:
Chevrolet El Camino ("Cheval Picador")
1960s GM wagon ("Dundreary Regina")
Holden Commodore-type vehicle ("Cheval Fugitive")
Land Rover Series III & Kaiser M715 morph ("Canis Bodhi")
Alfa Romeo 33 Stradale & Ferrari 250-series morph ("Grotti Stinger / Stinger GT")
Dodge WM300 Power Wagon ("Bravado Duneloader")
Bugatti Type 57 SC ("Truffade Z-Type")
Toyota Hilux-type vehicle
Baja Bug ("BF Injection")
Lamborghini Miura ("Pegassi Monroe")
Aston Martin DB5 ("Dewbauchee JB 700")
Visit igta5.com for a more thorough listing of the currently-identified vehicles.
There's still no Miata, though :(
Edit: See the IGCD page for a more complete listing (h/t to carcrasher88).
Photo credit: Rockstar Games