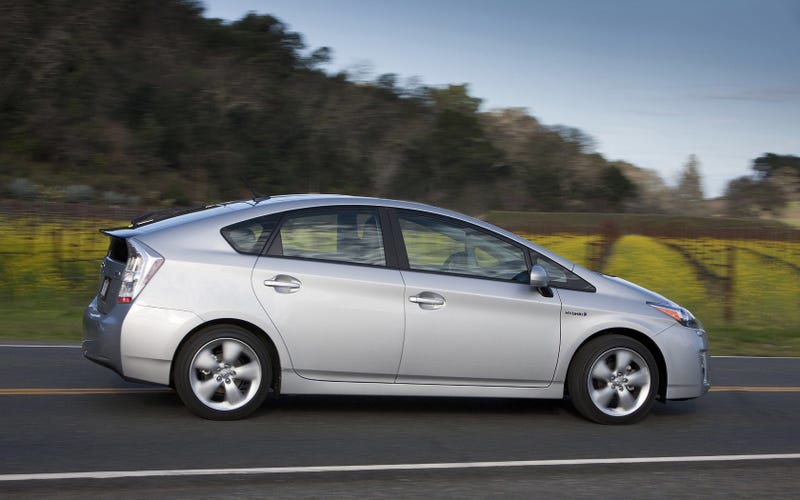 Just take a minute to catch your breath. I know it has just been taken away.
The Prius above was caught on camera in its natural habitat. The very habitat of which it's currently "saving".
When I contacted the photographer about the challenges of shooting such a dynamic vehicle in action, he had this to say:
F*** off.
Obviously such a remarkable shot speaks for itself. Enjoy it Oppo. Enjoy it.
I do not own rights to the gorgeous picture above and give credit to the original photographer.