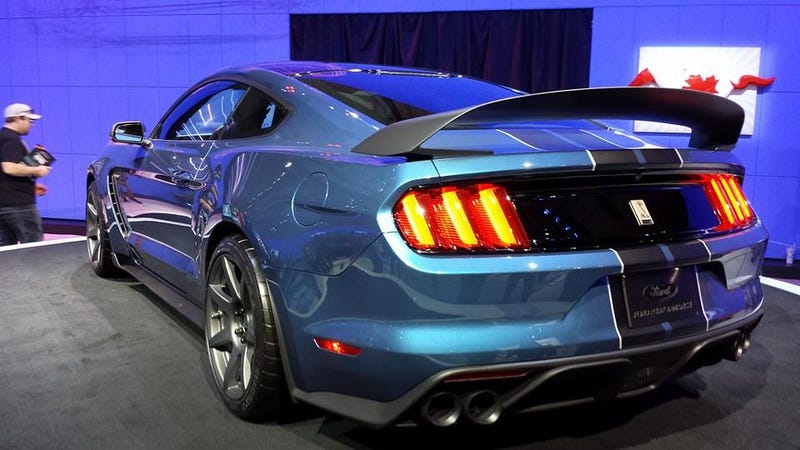 I wandered the exhibit floor in a polyurethane induced haze. Oxygen rich air saturated my lungs; the radiant fluorescent lighting assailed my eyes. The camera around my neck hung with the weight of ball-and-chain. Blood soaked my socks, my feet throbbed. A kaleidoscope of color, a throbbing mass, an impossible task; I broke free, stepping into the sunlight, hands shading my eyes. Somewhere behind me the Vancouver International Auto-Show went on ignorant of my absence. I looked back, exhaled deeply, and weighed my options. This was on day two of five, a five day endurance affair for the automotive press and industry people alike. Five days later, at the end of March and the end of the exhibition, I pondered, "What was the point of it all?" This wasn't Detroit, after all.
After the show when the crowds dispersed and all the beautiful people off on new and grand adventures I found myself recounting my experiences while sorting through the many hundreds of photographs I had captured. There had hardly been a dull moment. The days passed in a haze of car talk. I had enjoyed every minute and yet I felt disappointed, let down. No justifiable reason for my malaise was forthcoming only that this was not Detroit, this was not LA. That sense of inadequacy affected my own sense of failure, amplifying it. Next year, I told myself, it will be Detroit or LA or maybe even Toronto. Next year, I lied, it won't just be Vancouver.
I am going to the Vancouver International Auto-Show again this March and I could not be more excited. I go every year and every year I am disappointed - Vancouver isn't The Big Show. The North American International Auto Show circuit is comprehensive and it reaches most markets. From Houston to Chicago, there is an international auto-show in most major cities. Hundreds of thousands of square feet of convention floors are filled yearly with the newest offerings from all the major brands. There is a public and media relations circus leading up to opening day and the shows they put on are outstanding. The Vancouver show is always enjoyable yet it is to Detroit and LA what "off"-Broadway is to Broadway.
The big brands bring their best game to Toronto, to Los Angeles and Detroit. These are the North American 'reveal' markets which OEM's like Ford, Audi and Toyota debut their new products while sleepy towns like Vancouver and Chicago get only a taste of the high life among the gathered masses of pick-up trucks and economy family haulers. The reason for this is obvious; it's the market – population and popularity determine where what gets shown and how. There are logistics such as the expense and time involved with shipping cars from city to city knowing that as soon as one show ends another is about to start. Knowing the market is pivotal and to their credit everyone involved does their very best to make the very best of each and every show regardless.
I consider Vancouver special, a personally sacred pilgrimage which I undertake every year (with the exception of last year as I was busy being a new dad to my first) with a mix of excitement, trepidation and anxiety. It may well not be Toronto, the only other major Canadian showing, but it comes close and offers much of the same. My arrival is always preceded by long thought-out ambitions, ambitious aspirations and careful packing all of which I promptly forget once on the display floor. According to my wife, who no longer accompanies me having accepted this is a "me" thing, I adopt the mannerisms of a hyper child set loose in a candy shop. Every representative is my best friend, every car special. It comes and goes like a tornado leaving me abused yet strangely satisfied.
The coffee, a hand-picked and fair trade affair from some progressive hipster grower slithered down my throat. Over the rising steam, it teasing my nostrils, I studied my reflection in the coffee shop window. Who was this man looking back at me? Had he ever shaved or taken a bath? There was no indication he had. I could smell him, smell his reflection. The man before me could have been mistaken for a loyal Comicon patron or basement dwelling computerist. I knew I had to get home, to get out of the city. I knew I had to ground myself but worst of all I knew I would be back next year.
( Original article can be found @ http://letsjustdrive.blogspot.ca/2015/03/your-s… )