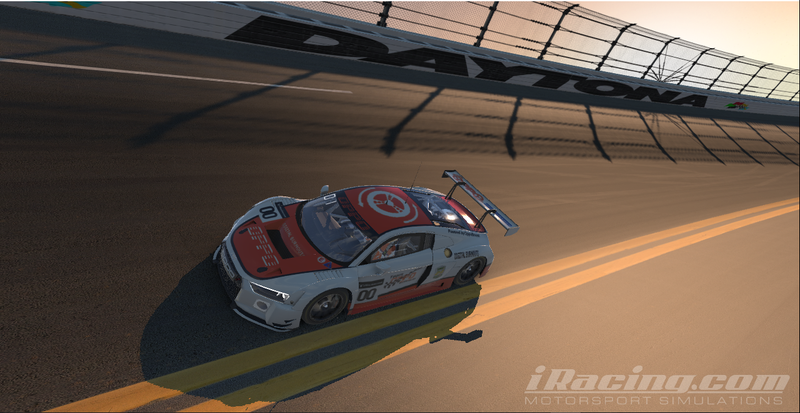 In a little over a week a group of Opponauts and iRacers will take part in the 24 Hours of Daytona. The Audi R8 was the car of choice by both the drivers and the entire OppositeLock community. Well it is finally here. I want to give credit to all of the Oppos who created the various logos that I borrowed to use on the car.
I tested the car for the first time last night and it is quite fun; however, it will not be an easy race. The car seems quite balanced, but if you are too exuberant you will wind up backwards. I hope to have some test sessions for everyone this weekend so we can build a setup.
Without further ado, your Team OppositeLock Driver Lineup:
- bwp240
- Diesel Panda (needs to get his license high enough)
- SidewaysOnDirt
- Sam Stoner (if he gets his license high enough...)
If you are still interested in driving for our team, please sign up. I would like at least 2-3 more drivers. I will be posting a recruiting message on iRacing late tonight, so get your seat before I open it to the masses.
Please enjoy some more photos of the beautiful Team Oppo Audi R8.
There is still a bit of white space; if you have any suggestions of logos to add feel free to leave them in the comments below (must be sfw).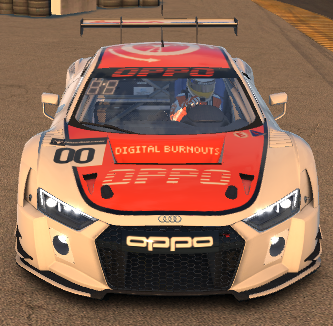 Be sure to tune in this weekend as some Team Oppo members will be running in the iRacing Roar Before the 24.