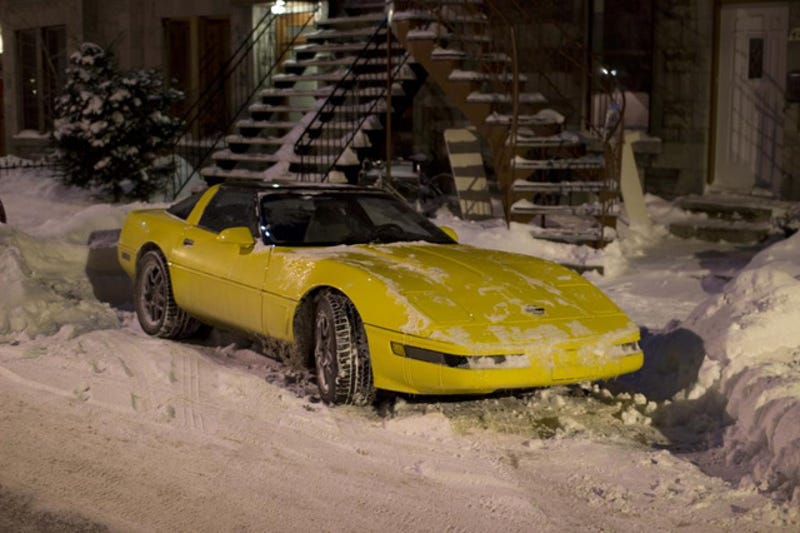 Oh the joys of living in a city where people THINK they know how to drive in the snow... Oh the joy.
Went out yesterday to have a bite with a friend downtown after work... Small snowstorm, maybe 3 inches of snow fell.... No big deal.
Parked my car then went on to my business. I came back 4 hours later to this.
Hit and run of course. Someone apparently understeered right into it. The car has nothing at all mechanically and the wheel has no trace of impact.
So hopefully my insurance will be as awesome as 4 months ago when a bike crashed on it while it was ALSO parked... Did not pay a single cent out of my pocket that time. Just have to hope some cameras recorded the whole thing. If everything goes well insurance-wise, be sure I will post about it later on...
Wish me good luck!
EDIT: new insurance update, apparently this time, I'm good to pay the 500$ of insurance fees as Hit & Run are not covered by my police which I thought was the best the could provide me... Damn it... But considering the paint is not original and it will cost a good 2000$ to replace the bumper and replace it, I guess it's not that bad of a deal after all... Sucks nonetheless...