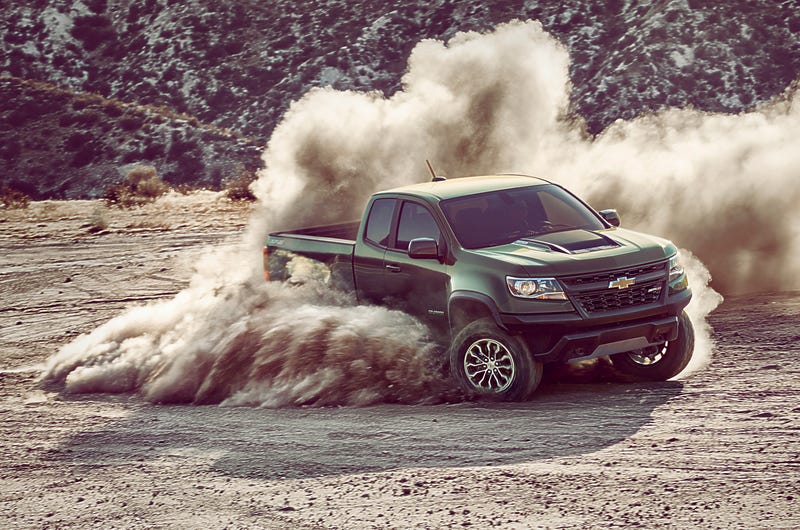 First off, I think the ZR2 is great, and what a treat that GM is finally throwing the colorado a bone, but its not going to be cheap: Starting at $41,000 and moving up from there, some are saying as high as 50 large...is it worth it?
I mean you get some amazing stuff - better angles, rock rails, great tires and the headline grabbers: Lockers and multimatic.
But you expect amazing for money right?
So I looked into it a little, what kind of Toyota could you get for $41,000.
Well an ARB front locker with associated air system would be about $1500
Rock rails are about $750 for decent stuff
New tires are about $1200 (for a spare as well)
And for suspension since you can't replicate multimatic you would have to find a high end alternative, like ICON stage 5 ($3500)
So, Tacoma TRD Off-Road
$34,000
+$7000 in parts
= $41,000 Tacoma TRD with front and rear lockers, rock rails, 31" (up to 33") duratrac [or bfg if you prefer] tires, and a killer suspension system (remote res, new long travel UCA's, height adjustable coilovers, etc)
Granted you will need to install it all, but its not out of the skillset of most people (with the possible exception of the front diff, add $500)
Also it doesn't net you a diesel, but neither does $41,000 (the diesel is expected to cost ~$3,500...which buys a lot of gas) on the plus side, you can get it in a manual.
It also doesn't leave any room in the budget for new bumpers but truthfully, thats never really been the Tacoma's problem (Tacoma TRD Off-Road Approach angle is 33.5, Colorado ZR2 Approach angle is 30) so aside from looking cool its not really a pro.
Im not saying you shouldn't be excited about the ZR2, I think its great! But you get what you pay for, or rather you pay for what you get.